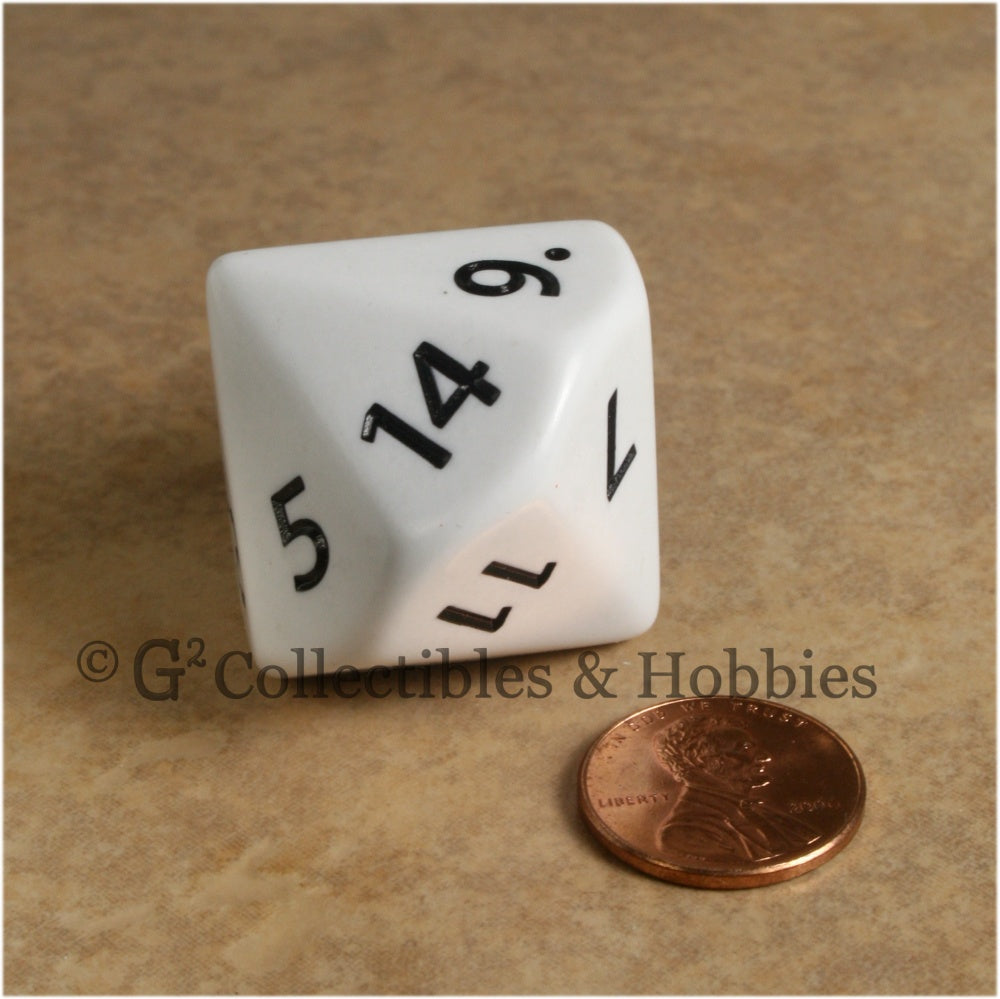 D14 Jumbo 30mm Opaque White
---
Quantity: Single Die
Type: D14 (fourteen-sided)
Pattern: Opaque
Primary Color: White
Number/Pip Color: Black
Size: 30mm (1 1/4 inch)
Manufacturer: Koplow
This Jumbo 14 sided die from Koplow Games, the NICE DICE(R) Company, is a great way to use a simple single roll for generating a 1 to 14 number. No longer must you roll odd combinations of dice in order to randomly calculate 14 possibilities. Use for this true fourteen-sided die is limited only to your imagination. You can now roll randomly for a two week period, group encounter sizes, or it can even be divided in two to act as a D7 if you choose.

This posting is for a single white D14.  The numbers are etched into the surface and painted in black.  This die measures 30mm tall (measured while sitting flat on table).
 
Koplow dice are some of the finest in the hobby, durable with well painted numbers, these dice will last for years.
---
Share this Product
---
More from this collection