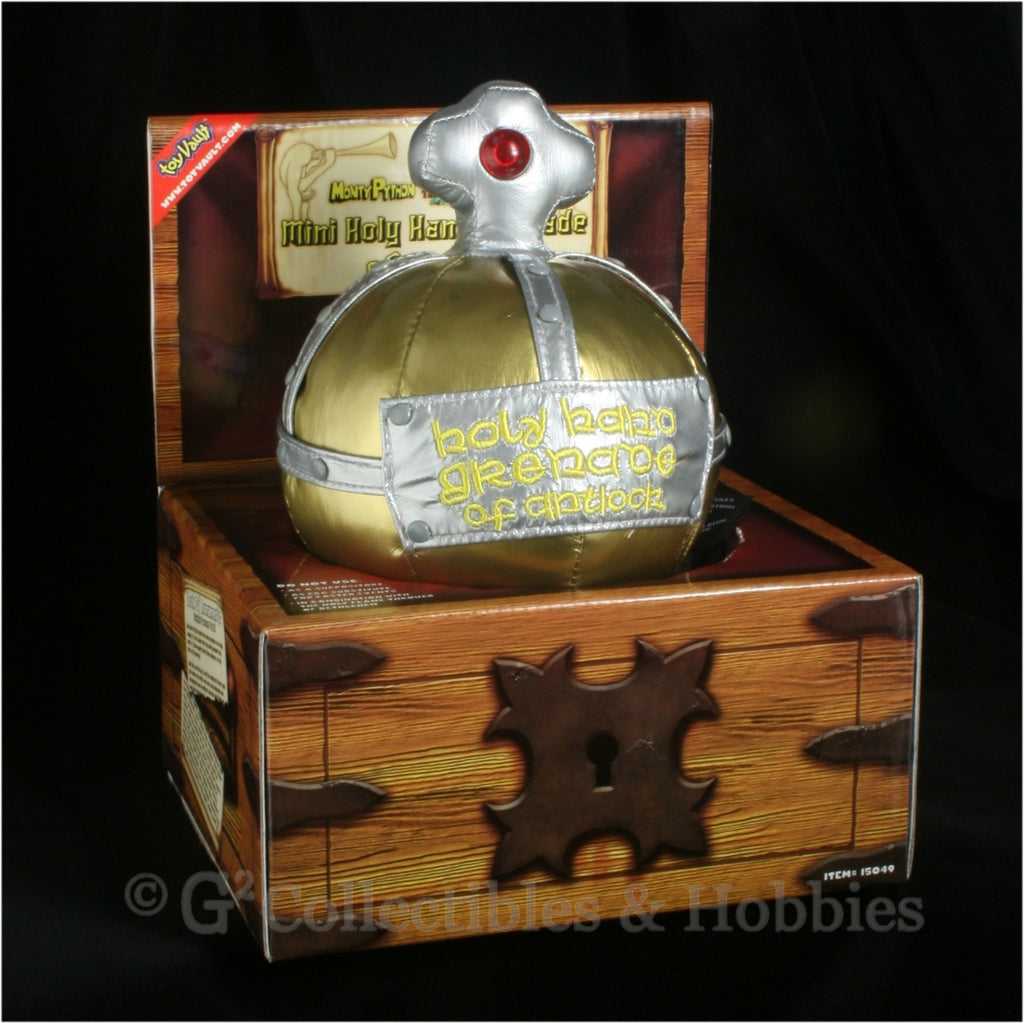 Monty Python: Mini Holy Hand Grenade of Antioch Plush
---

There is no more effective killer rabbit removal tool than the Holy Hand Grenade of Antioch. Should you find yourself in a situation where you've lost knights, family members, or coworkers to a foul, wicked killer rabbit (or other enemies) this is the blessed weapon that you will want close at hand.

Designed in gold and silver fabric and topped with silver cross and red plastic jewel this is one classy plush weapon of the Lord. It even has a silver fabric tag with gold embroidered letters telling you it is the Holy Hand Grenade of Antioch (lest you forget what it is after storing it for that special occasion when you will need the Lord God's power to blow your enemies to tiny bits, in His mercy). It measures roughly 6 inches tall with a diameter of 5 inches.

This is not recommended for small children under age three. Use of this hand grenade requires knowledge of how to count to three. The number to be counted to must be three. Four will not be a necessary number and one and two shall only be needed as it is expected that you shall immediately proceed to three. Five is right out.

Fans of Monty Python and the Holy Grail will appreciate, admire, and covet this Toy Vault mini Holy Hand Grenade of Antioch plush. Add it to your own collection or give it to a Holy Grail fan for the perfect gift.
---
Share this Product
---
More from this collection