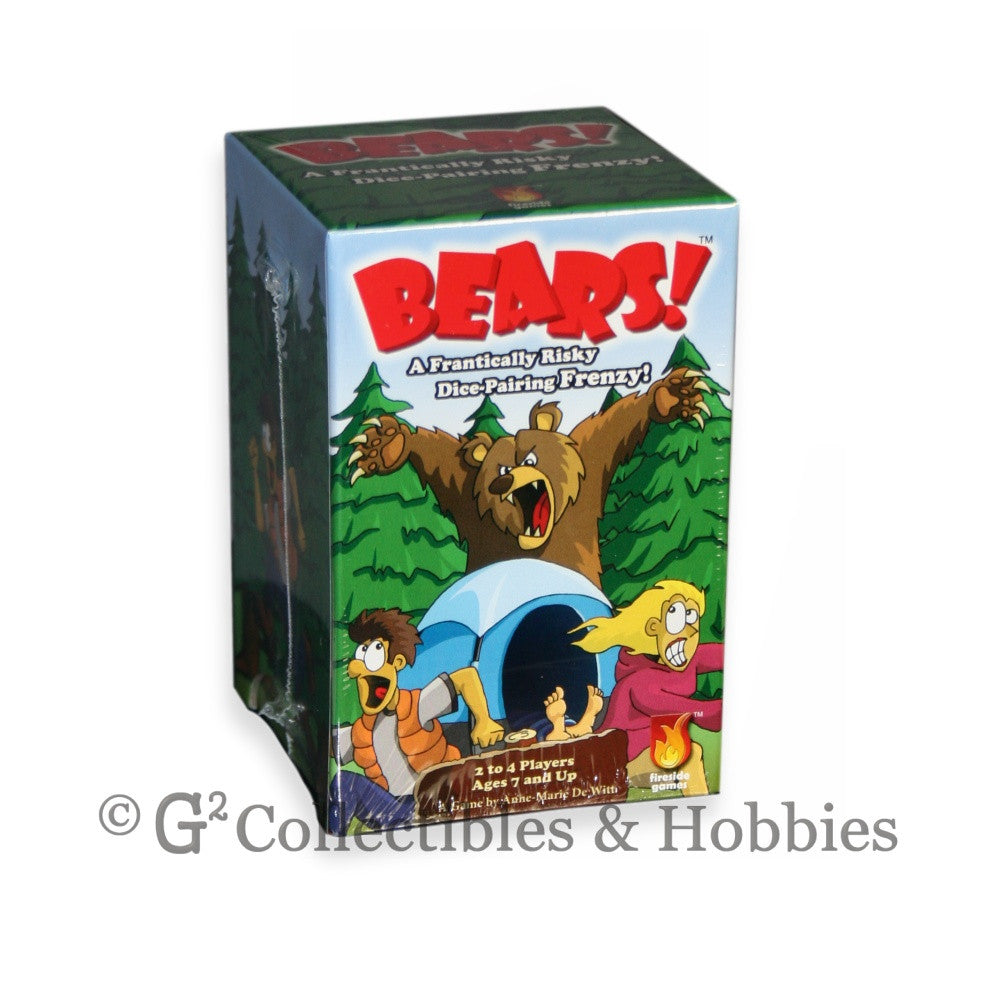 ---
You and your friends are on a relaxing camping trip. But as you hammer in the last stake, you hear rustling. Bears are romping through the campsite! Who will survive the rampage? And who will be eaten by bears?

Bears! is a fast-playing, competitive game in which you score points by pairing dice. Shoot bears and run from tents for a few points, or take a risk and score big by sleeping through the attack! But watch out! If Bears are left at the end of the round, your sleeping campers are done for! (from the back of the box)

Bears comes with 20 camp dice, 20 player dice, 4 scoring cards, and 1 rule sheet. This dice game is for 2 to 4 players ages 7 and up. It plays in roughly 20 minutes.
---
Share this Product
---
More from this collection