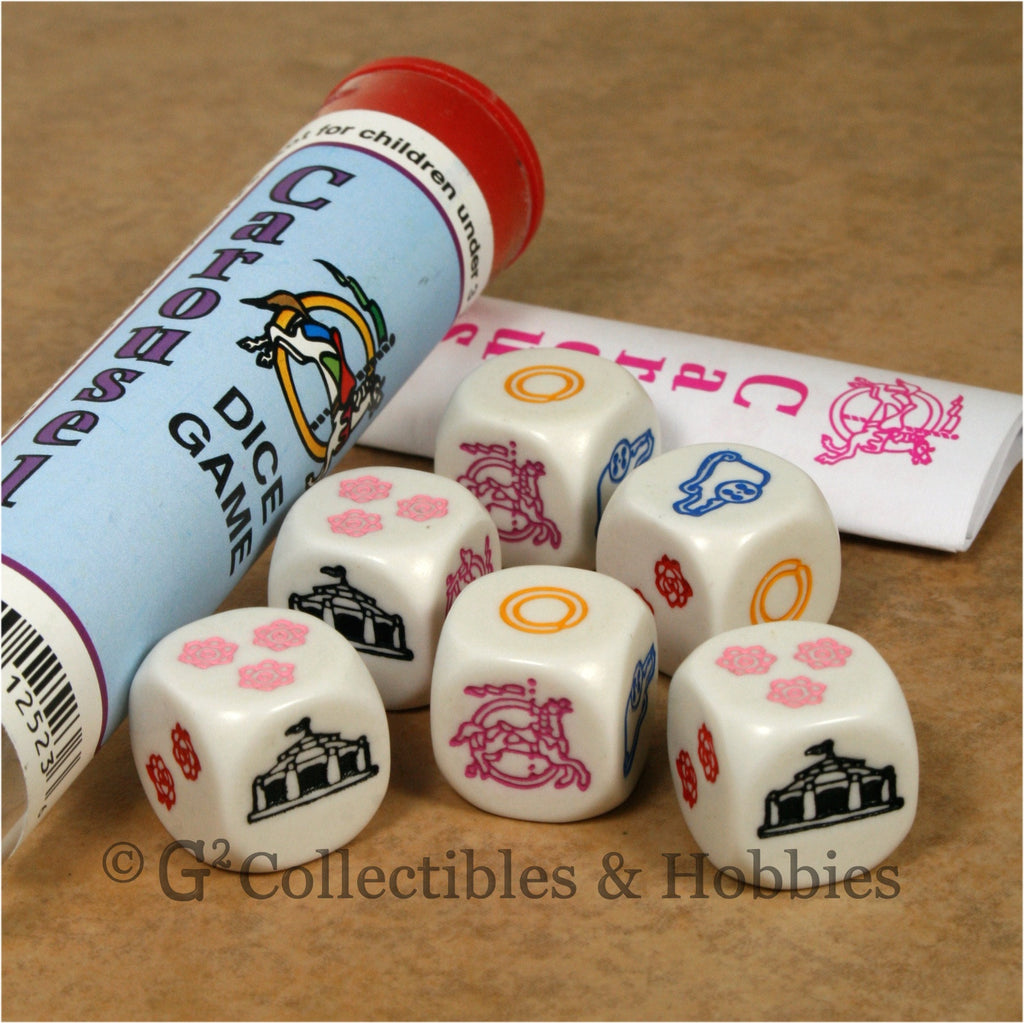 ---
Quantity: 6 Dice in Tube
Type: Dice Game
Pattern: Opaque
Primary Color: White
Number/Pip Color: Multi-Color
Number/Pip Style: Etched
Size: 18mm
Manufacturer: Koplow
In Carousel, players take turns trying to score the longest ride on the merry-go-round. Each player rolls up to three rolls of six dice in an attempt to gather a carousel, a jumping horse, and a chariot. If the player can acquire these three things in this order, then he or she can score any remaining dice that have brass rings or flowers. Three of a kind flowers or rings doubles the score. No carousel, jumping horse, or chariot and the player does not even get a ride that turn.

Simple to learn and play, yet very fun and addictive, Carousel will be a game that both family and friends enjoy.

It comes in a tube with six white dice with multicolored carnival carousel designs and easy instructions.
---
Share this Product
---
More from this collection