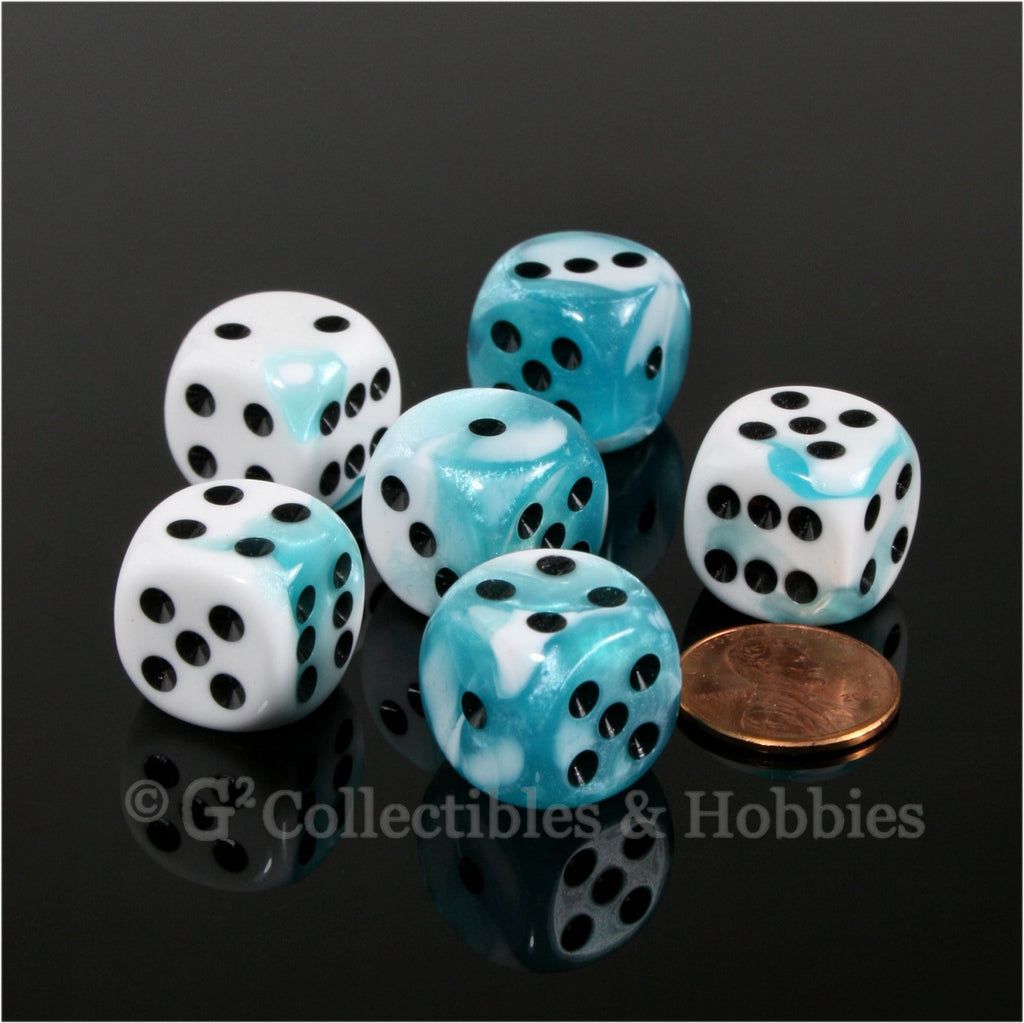 D6 16mm Gemini Teal-White with Black Pips 6pc Dice Set
---
Quantity: 6 Dice
Type: D6 Set
Pattern: Gemini
Primary Color:

Teal 

White

Number/Pip Color: Black
Number/Pip Style: Etched
Size: 16mm (5/8 inch)
Manufacturer: Chessex
These 6 six sided dice from Chessex are numbered 1 to 6 with traditional dice pips (spots). The dice are colored in  The dice are colored in Chessex's Teal-white Gemini pattern. This Gemini pattern is a mixture of translucent glitter blue and opaque white. 

Each die measures 16mm (5/8 inch) tall and has rounded edges. 16mm dice are the standard size dice found with many games.

Since 1987 Chessex has been producing "The coolest dice on the planet™." With a commitment to high quality and a wide selection of patterns and colors, Chessex is a name gamers worldwide recognize and rely on for gaming dice. 
---
Share this Product
---
More from this collection