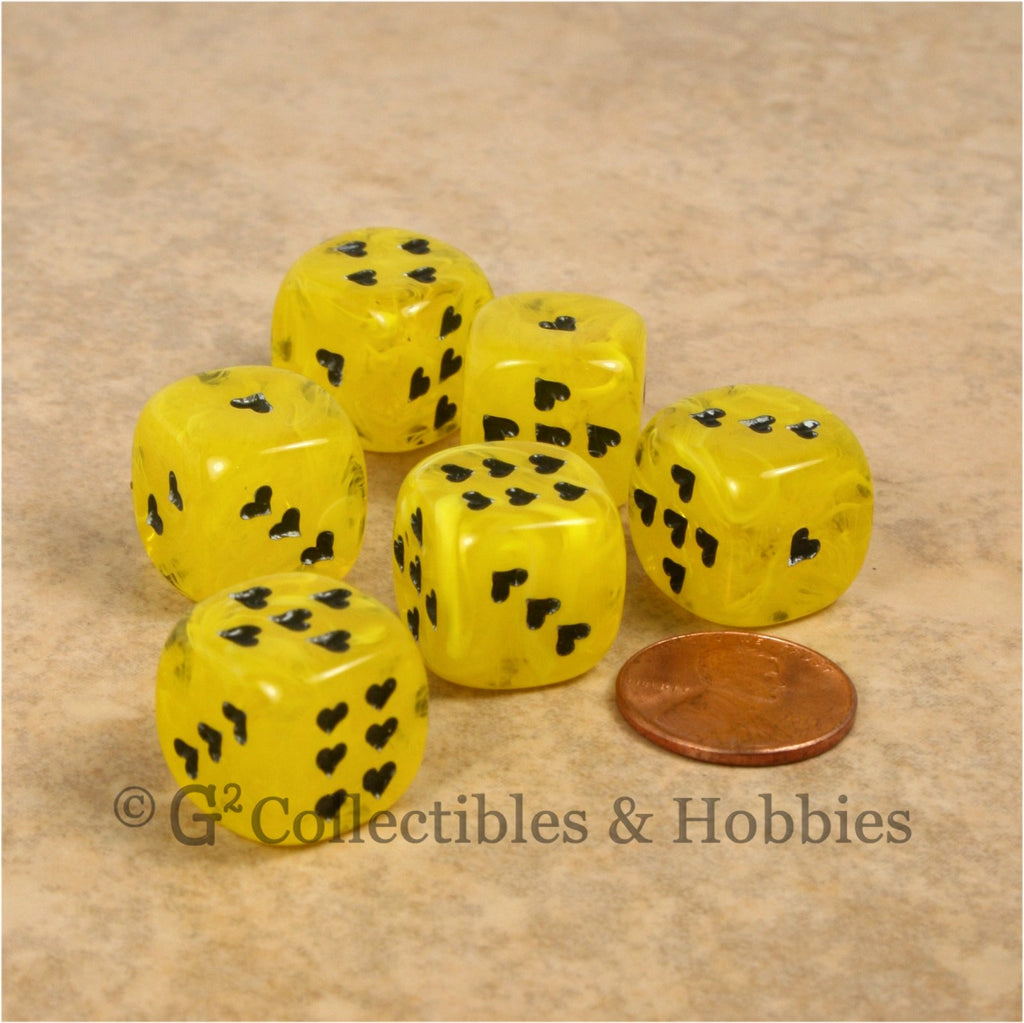 D6 16mm Cirrus Swirl with Heart Pips 6pc Dice Set - Yellow
---
Quantity: 6 Dice
Type: D6 Set
Pattern: Cirrus Swirl
Primary Color: Yellow
Number/Pip Color: Black
Number/Pip Style: Etched
Size: 16mm
Manufacturer: Chessex

These 6 six sided dice from Chessex are numbered 1 to 6 with heart shaped dice pips (spots). The dice are colored in Chessex's swirled yellow Cirrus pattern. Each heart is etched into the surface of the dice and painted in black.

Each die measures 16mm (5/8 inch) tall and has rounded edges. 16mm dice are the standard size dice found with many games.

Since 1987 Chessex has been producing "The coolest dice on the planet™." With a commitment to high quality and a wide selection of patterns and colors, Chessex is a name gamers worldwide recognize and rely on for gaming dice.
---
Share this Product
---
More from this collection