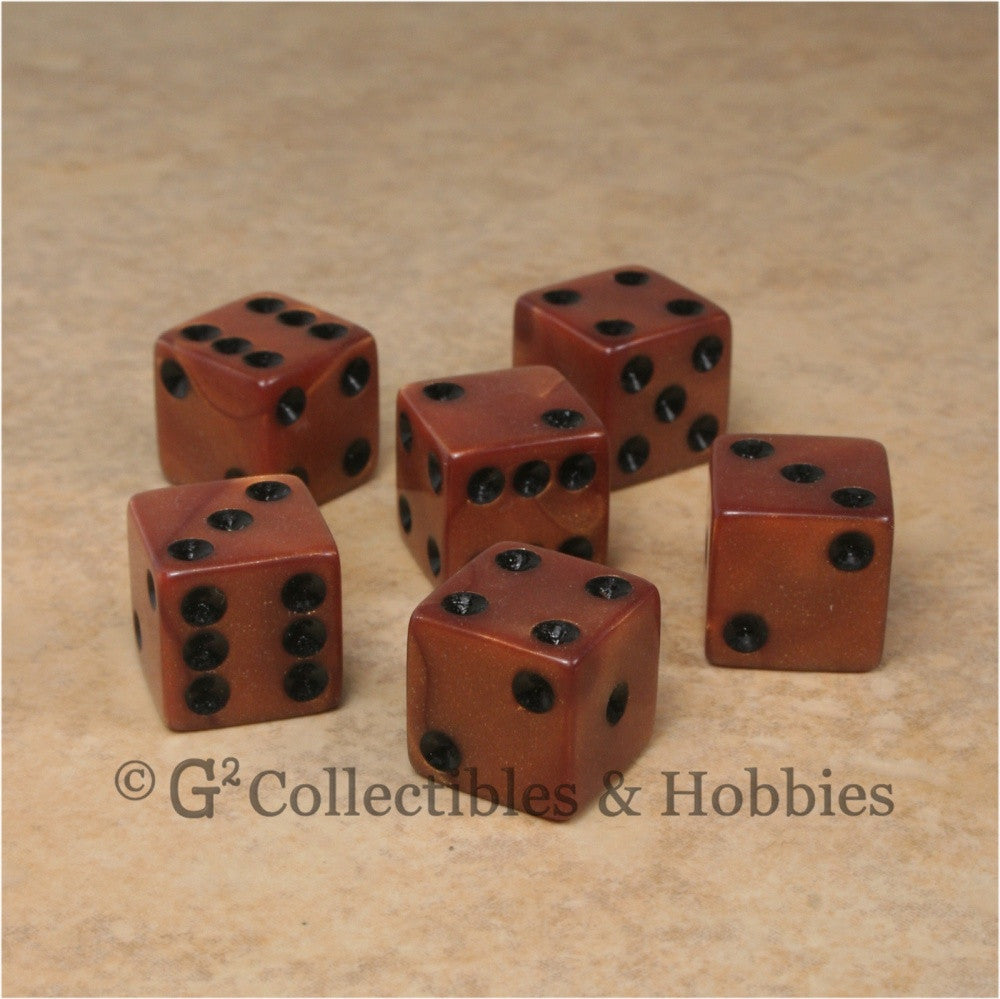 D6 16mm Pearlized Olympic Bronze 6pc Dice Set
---
Quantity: 6 Dice
Type: D6 Set
Pattern: Pearlized
Primary Color: Bronze
Number/Pip Color: Black
Number/Pip Style: Etched
Size: 16mm
Manufacturer: Koplow


This is a set of 6 six sided dice in Pearlized Olympic Bronze with etched black spots. Each die is the standard game industry size (think Yahtzee) measuring 16mm tall and has square edges. These are manufactured by Koplow, the NICE DICE(R) Company.

If you are looking for a set of six sided dice with a bit more style than the standard opaque variety, this is definitely an option. Compared to plain opaque dice, the iridescent shimmering effect from the pearlization process really stands out on a gaming table.
---
Share this Product
---
More from this collection