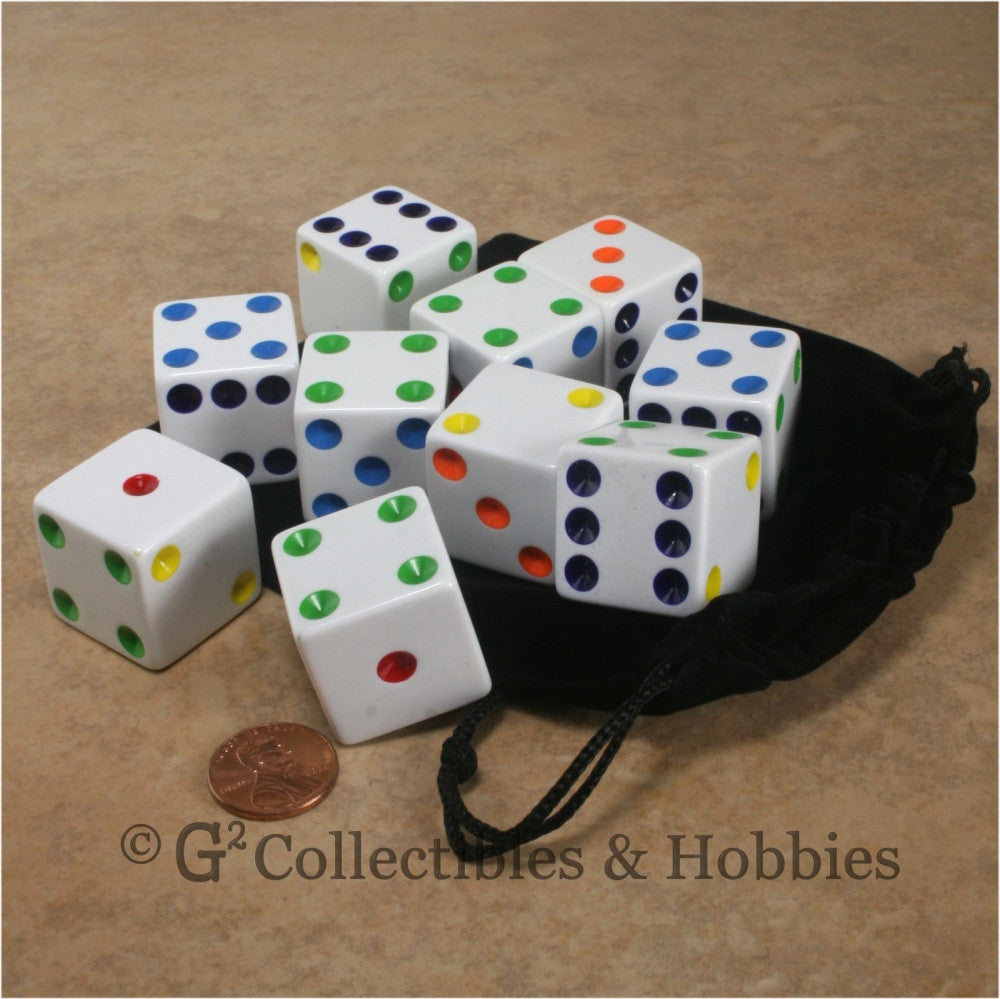 D6 25mm Opaque White with Multi-Color Pips 10pc Dice & Bag Set
---
Quantity: 10 Dice & 1 Bag
Type: D6 Set
Pattern: Opaque
Primary Color: White
Number/Pip Color: Multi-Color
Number/Pip Style: Etched
Size: 25mm
Manufacturer: Koplow


These 10 white six sided dice from Koplow, the NICE DICE(R) Company, are numbered 1 to 6 with traditional dice pips (spots). Each pip is etched into the surface of the dice and painted in a different color depending on the number. Each die measures 25mm tall and has squared edges (25mm is roughly 1 inch tall).

This posting is for ten dice and these dice come with a simple 4 inch by 5 inch black velveteen cloth bag for ease of transport.

For those who are curious, 25mm dice are much larger than the standard size dice found with many traditional games on the market (the dice that come with typical board games such as Monopoly or Yahtzee are 16mm or roughly 5/8 of an inch tall).
---
Share this Product
---
More from this collection