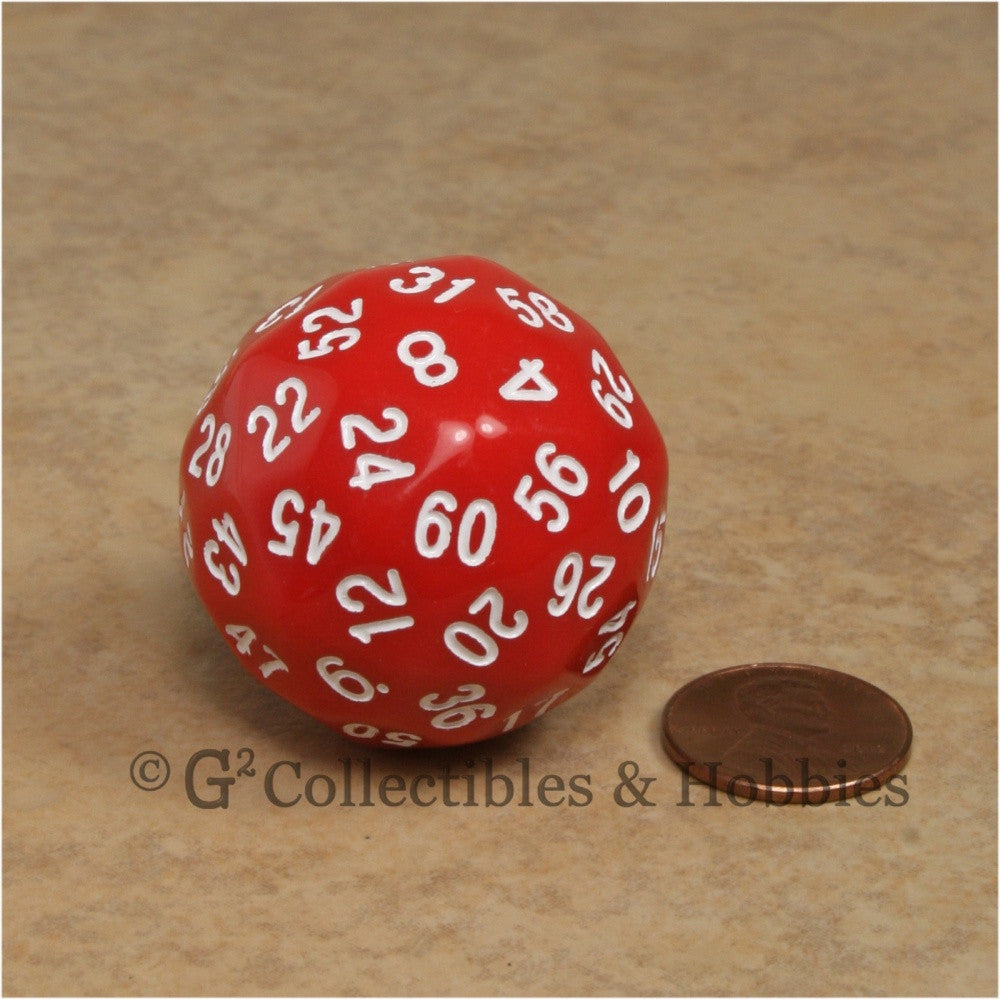 ---
Quantity: Single Die
Type: D60
Pattern: Opaque
Primary Color: Red
Number/Pip Color: White
Number/Pip Style: Etched
Size: 35mm (1 3/8 inches)
Manufacturer: Koplow
Want to generate a random number of seconds or minutes before an event happens? This 60 sided die from Koplow, the NICE DICE(R) Company can do that for you. Beyond that, you could use this 60 sided die alone or in combination with other dice to generate whatever your imagination might come up with.

This posting is for a single die. This opaque die is 35mm (roughly 1 3/8 inches) tall. Each number is etched into the surface of the die and painted.

Koplow dice are some of the finest in the hobby, durable with well painted numbers; this die will last for years.
---
Share this Product
---
More from this collection