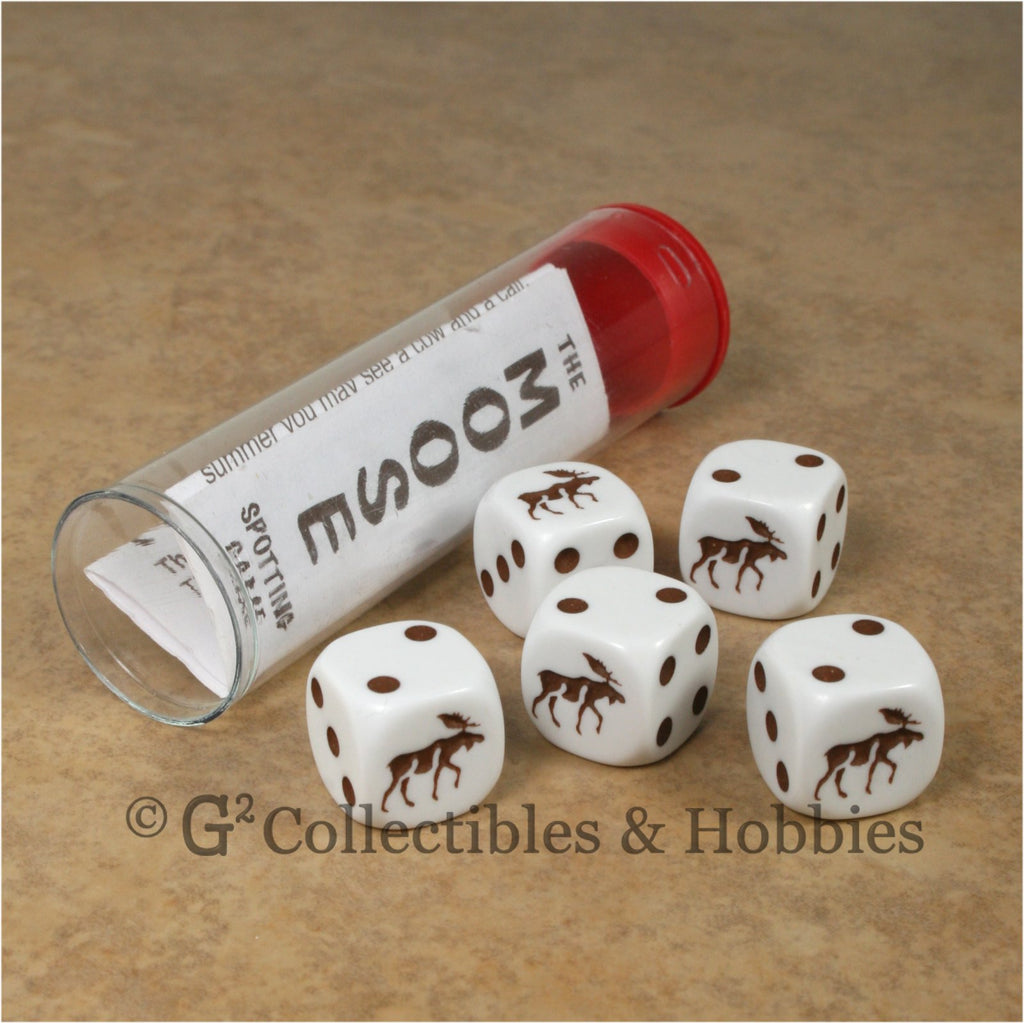 ---
Quantity: 5 Dice in Tube
Type: Dice Game
Pattern: Opaque
Primary Color: White
Number/Pip Color: Brown
Number/Pip Style: Etched
Size: 16mm
Manufacturer: Koplow
The object of moose spotting is to get twenty or more moose spotting points. What could be simpler? After all a moose is a 7 foot tall, 800 pound animal right? This easy to learn and very fun game will teach why the moose is an elusive creature.

The game is played with five six sided dice (the one position on each die has a moose instead of a one). Each turn players roll all five dice attempting to get the moose to come up. Depending on the roll, the player may roll again if he or she chooses. But be careful, no moose on subsequent rolls and no points for this hand. Scoring depends on how many moose are spotted.

Quick and fun, Moose Spotting is a great friends and family game. It comes in a tube with five white dice with brown pips and easy instructions.
---
Share this Product
---
More from this collection