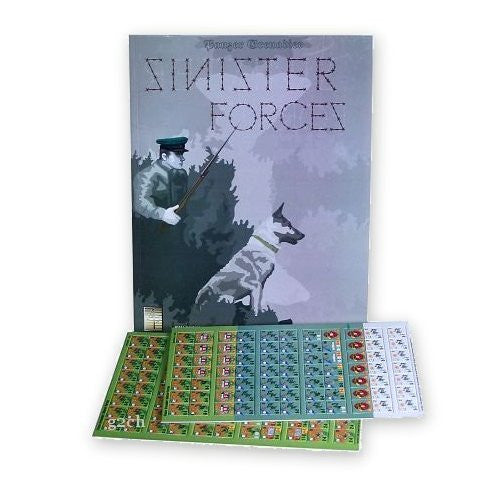 Panzer Grenadier: Sinister Forces
---

The four years of brutal warfare on the Eastern Front brought the political troops of both sides into front-line fighting. Knowing their well-deserved fate if captured, they often fought with suicidal fanaticism. This Panzer Grenadier supplement discusses the armed branches of the Waffen SS and the NKVD, among the greatest perpetrators of evil in modern times. There are 165 new die-cut and mounted playing pieces for the Panzer Grenadier series, and 40 new scenarios. (from the back cover of the book)

This is not a stand-alone product. It is for use with games in the Panzer Grenadier series and you will need to own at least one of the games to use it.

Avalanche Press is known for its high quality, easy to learn war games with quality maps and counters. Whether you are a Grognard or new to war games, you will appreciate the amount of effort that this company puts into its games.
Time: 30 minutes to many hours depending on scenario
Players: 2
Map Scale: n/a
Unit Scale: platoons
Counters: 165 2/3 inch
Maps: none included
Rules: 35 scenarios
Difficulty: 2 of 5 stars
Solitaire Play: Excellent
---
Share this Product
---
More from this collection