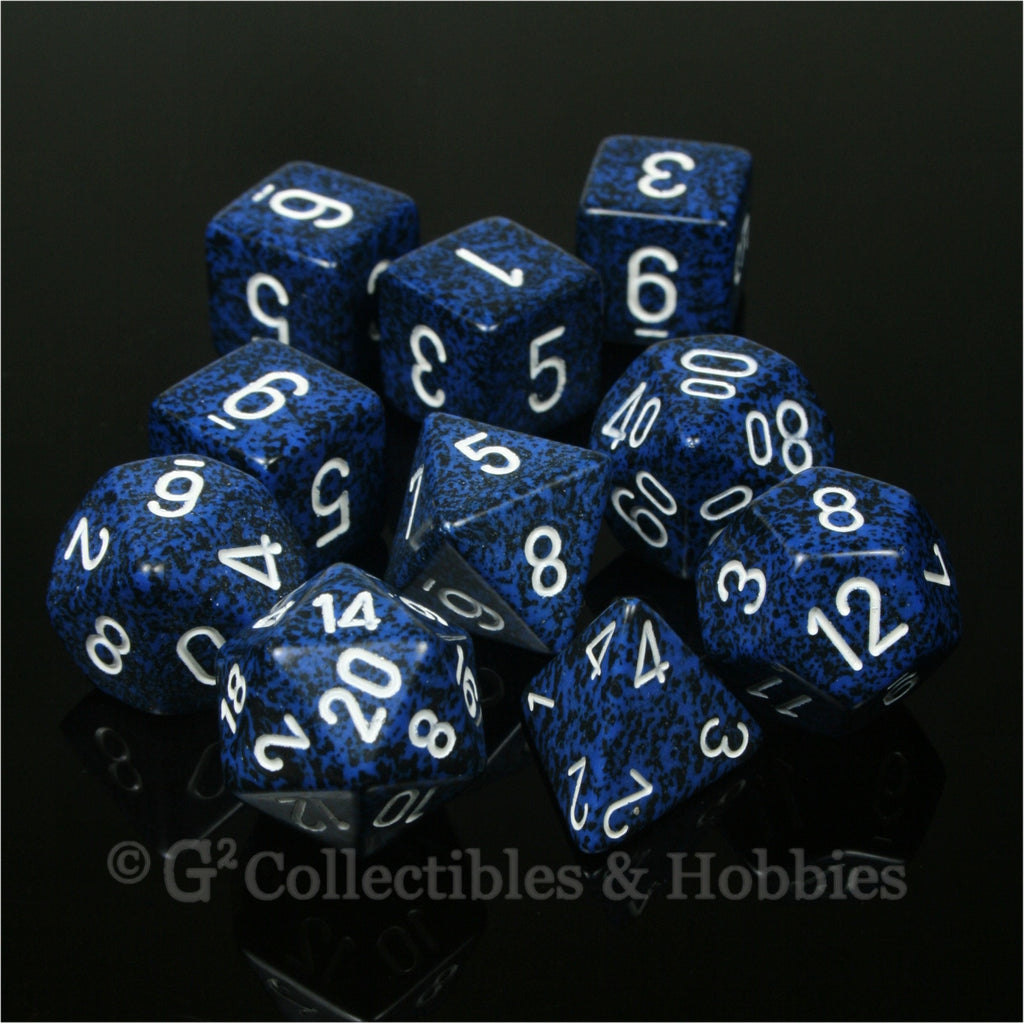 RPG Dice Set Speckled Stealth 10pc
---
Quantity: 10 Dice
Type: RPG Set (D&D Style)
Pattern: Elemental / Speckled
Primary Color: Blue
Number/Pip Color: White
Number/Pip Style: Etched
Size: 16mm - 20mm
Manufacturer: Koplow




This tube includes one D20, one D12, one D10, one D% (a d10 with 10, 20, 30, etc on it), one D8, four D6, and one D4. These are all the basic dice you will need to play almost any RPG on the market.

These dice are speckled a night blue and black color with white numbers. Each measures roughly 16 to 20mm tall (depending on the particular die). Koplow dice are some of the finest in the hobby, durable with well painted numbers, these dice will last for years.
---
Share this Product
---
More from this collection