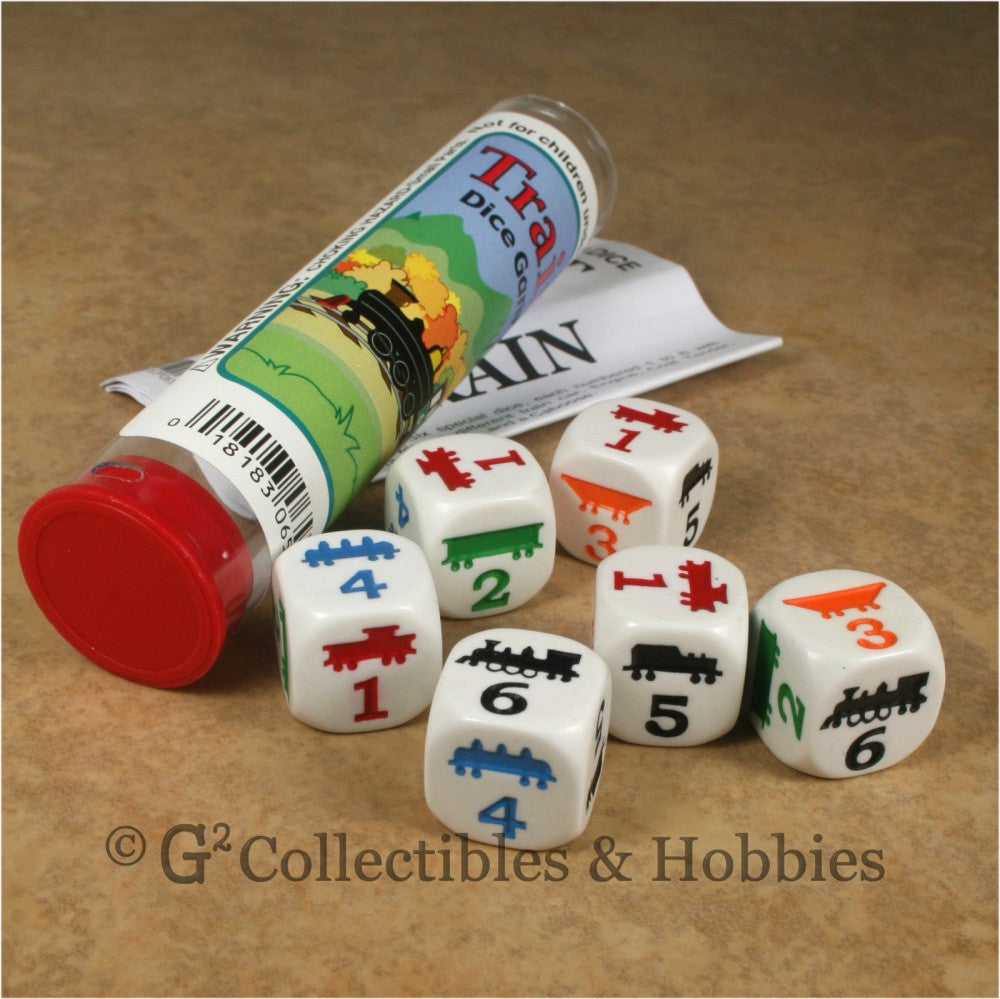 ---
Quantity: 6 Dice in Tube
Type: Dice Game
Pattern: Opaque
Primary Color: White
Number/Pip Color: Multi-Color
Number/Pip Style: Etched
Size: 18mm
Manufacturer: Koplow
In Train, players take turns trying to build the best trains possible. Each player gets up to three rolls of six dice to create a valuable freight train. Before a player can score points however, he or she must first roll an engine and a coal car. No engine and coal car, no points this round. After rolling an engine and coal car, the player may then add special cars to score points or roll again to get better cars. A caboose ends the turn immediately, but doubles the points scored. Each player has to decide whether to stand on what they have or to continue rolling knowing that failing to roll a scoring car will result in an equipment shortage and no points for the turn. Special rules also allow players to build bonus trains and freight trains for more points.

This is a very fun and addictive game that can be played by friends and family alike.

It comes in a tube with six white dice with multicolored train car designs/numbers and easy instructions.
---
Share this Product
---
More from this collection