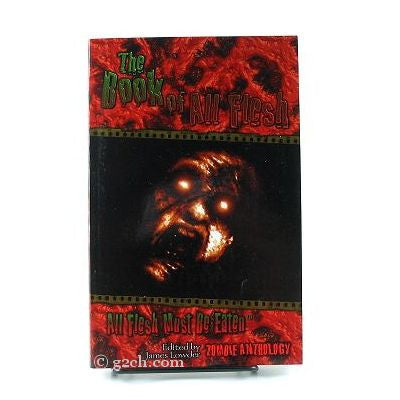 AFMBE Fiction: The Book of All Flesh
---

The Dead have risen. God help the Living. It's too late to run. The zombies are everywhere. They stalk through urban jungles and across the carefully manicured yards of suburbia. They shudder to unlife on the bloddiest battlefields on the Civil War and in the deepest colonies of the interstellar mining colonies. They lurk on you street, in your company boardroom, in your own bedroom. And they hunger.

The Book of All Flesh presents more than two dozen original tales of zombie horror, including works from such renowned chroniclers of fantastic terror as C Dean Andersson, Ed Greenwood, Robert E Vardeman, Scott Edelman, Robin D Laws, and Matt Forbeck. (from the back cover)

The Book of All Flesh is a 320 page soft cover, perfect bound book.
---
Share this Product
---
More from this collection